We help you to protect, embellish and add value to your home with our continuous aluminum gutters
No. 1 Enterprise in continuous aluminum gutter in Alicante
Don Canalón® Aluminum Gutters is an enterprise specializing in the fabrication and installation of Continuous Lacquered Aluminum Gutter. Our Aluminum Gutters are the highest QUALITY and offer the maximum GUARANTEE.
.
Our Aluminum Gutter is the only gutter which helps you protect your house from stains and moisture, as well as embellish your home's exterior and thanks to this, adds value to your property.
Over 25 years of experience in gutter installations
Don Canalón® Aluminum Gutters helps you protect your house or business from the problems and moisture stains produced by rain water in the most efficient, economic and aesthetic way- without invasive work required. With our headquarters in Elche, Alicante. Don Canalón® Aluminum Gutters installs gutters in the entire provinces of Alicante, Murcia and nearby areas. We also service the areas of Costa Blanca, Costa Cálida, and all the urbanizations and inland towns in the province of Alicante.
Don Canalón® Aluminum Gutters fabricates and installs personalized aluminum gutters for gathering rain water. We create the gutters right at your front door using our atelier-van. Absolute quality and precision without mistakes!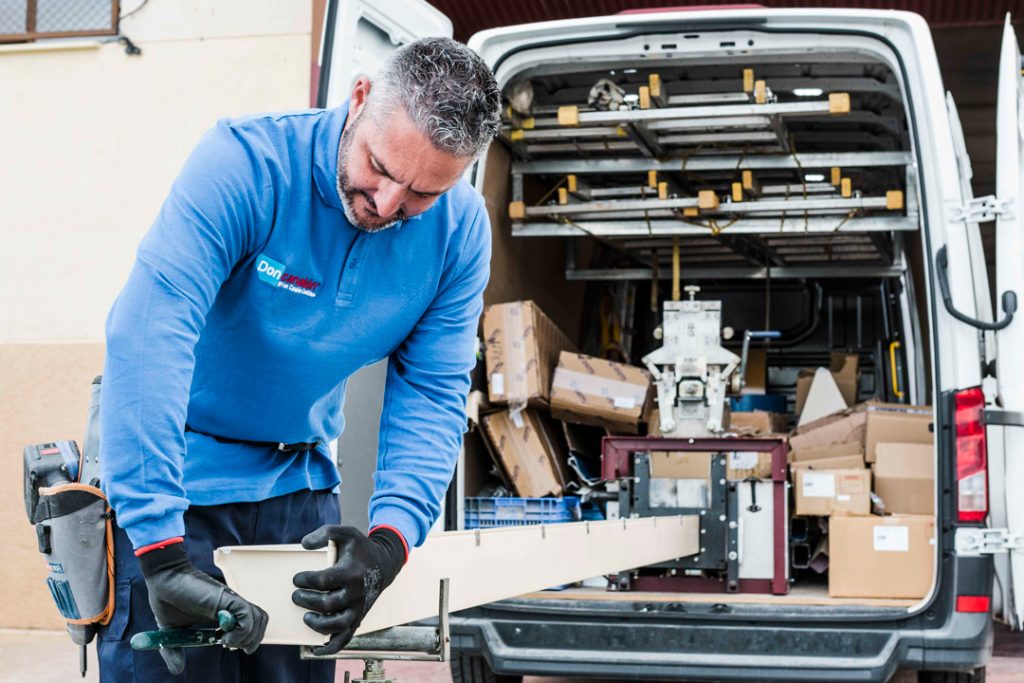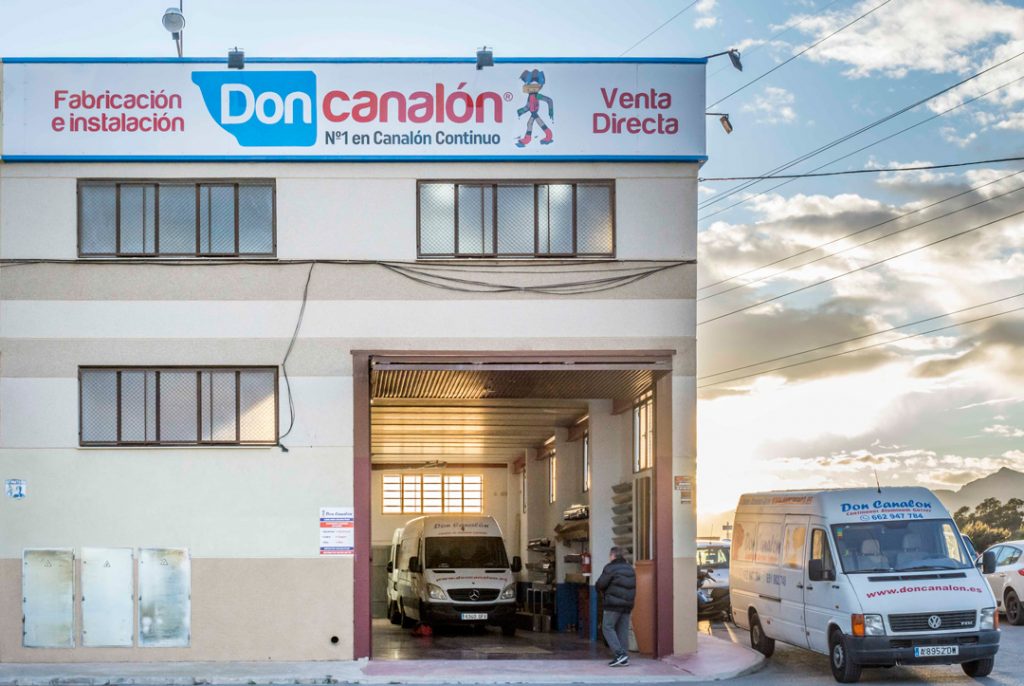 Professional service specialized in gutter installation
Our team of professional gutter installers, 100% qualified and with a wide range of experience, work equipped with special tools for gutters installation. We are the best enterprise in the field: we follow all the rules to ensure Security. If you don't want to have surprises, unexpected trouble or go over your budget, call us.
Free and professional advice.
Call us and we will visit you within 24 hours to perform an evaluation of your home and offer you a free estimate, without obligation. You can also use our contact form to contact us.
Don Canalón® Aluminum Gutters also installs Decorative rain water depositories.
Recent works
Our quality finishes and our fast, trustworthy and economic service has made us the Enterprise Leaders in Aluminum Gutter systems in the whole Alicante province
At Don Canalon, we are capable of performing installations of
We continue to make the installation of gutters and downspouts
PIDA SU PRESUPUESTO GRATUITO
Contáctenos sin ningún compromiso. Consúltenos cualquier duda que tenga. Le responderemos a la mayor brevedad posible. Estamos encantados de atenderle.